Premium Clan Profiles
At all stages of development, we ensure it's possible for our members to get plenty of new recruits without going premium.
However, for those looking to boost their exposure and improve their recruitment results, Premium Profiles offer a great way to achieve just that.
£10 / Month provides the following benefits for your clan:
"Recommended" status to your listing.
Your profile appears in the new and prominent "Featured Clans" blocks throughout the site.
"Recommended" award added to your full profile.
Ability to send out notification invites to LFC members.
Automatically appear higher up our listings / searches.
Autobump puts you back at the top when your profile hasn't been updated in a while.
Benefit from future premium enhancements as they are rolled out.
LFC is, and always will be a free service. For the most part, Premium has arisen from a need to cover our regular hosting / development costs. By becoming premium, not only do you receive the benefits above, you also directly contribute to the running and maintenance of our community. And for that, we thank you.
To go premium, simply edit your clan profile and click the "Premium" tab.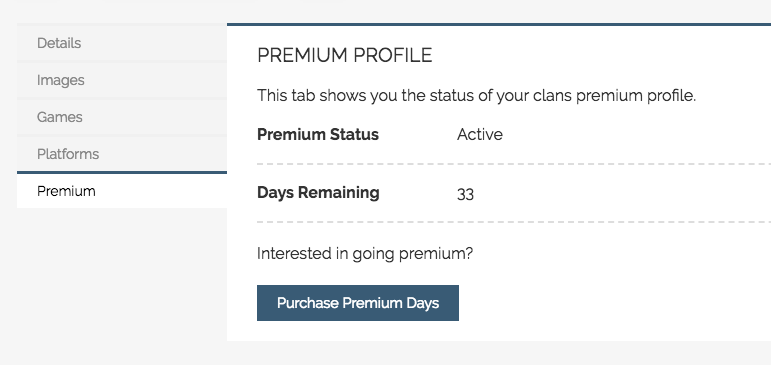 Got a query about Premium? Feel free to contact us via the Official LFC Facebook page.